WE ARE THE AUTHORITY ON DEVELOPING ATHLETES SPEED, POWER, AGILITY, REACTION & QUICKNESS - AND WE'VE BEEN DOING IT FOR ALMOST 13 YEARS! USING SPARQ TRAINING, WE TURN ATHLETES INTO PLAYMAKERS. DIFFERENCE MAKERS. FROM JUNIORS ON UP. WE'LL TRAIN YOU TO BE SMARTER, MORE INSTINCTIVE AND MORE CONFIDENT THAN THE OTHERS - WANT PROOF? CHECK OUT OUR TESTIMONIALS. (847) 337-4683


TEAM TRAINING INCREASES TEAM SPEED, STRENGTH AND ATHLETIC PLAYMAKING.
CONVENIENT, ON-SITE SERVICE, WE COME TO YOU
BLACKLINE PROVIDES ON-SITE, CUSTOMIZED TEAM TRAINING. OUR CERTIFIED COACHES EMPLOY HIGHLY-DYNAMIC DRILLS FOR EXPLOSIVE SPEED & STRENGTH. PROVEN FORMULAS TO INCREASING YOUR TEAMS CONFIDENCE AND PERFORMANCE FOR A LONG, SUCCESSFUL SEASON. (847) 337-4683 REACH US!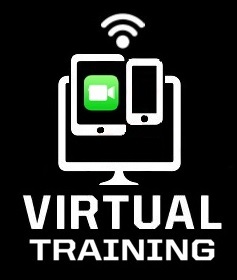 WHY BLACKLINE ATHLETIC?

12 YEARS OF SPORTS PERFORMANCE TRAINING EXPERTISE

WE TRAIN ANY TEAM, GROUP OR INDIVIDUAL

REDUCES RISK OF PREVENTABLE INJURIES

EXCELLENT PRE, IN & POST SEASON CONDITIONING

FIGHTING CHILDHOOD

OBESITY & DIABETES

BOOSTS ENERGY, STAMINA, DRIVE & ACADEMIC ACUITY

INSTILLS: FUNDEMENTALS • VALUES • SPORTSMANSHIP

PREP WORK: D1, D2, D3 ATHLETICS • POLICE • FIRE • MILITARY
JUNIOR ATHLETES | SPEED, STRENGTH & CONDITIONING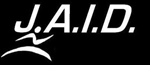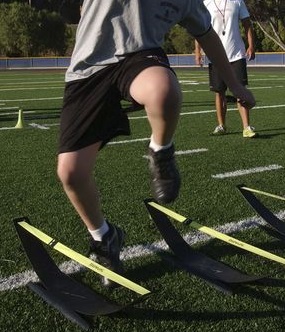 J.A.I.D. (JUNIOR ATHLETIC INTENSIVE DRILL)
AGES 8-13
JAID TEACHES fundamental spEED, STRENGTH and conditioning FOR ALL Junior ATHLETES. In this developmental GROWTH period, the body's readiness to learn and apply new information is heightened - Introducing KIDS To new and progressive movement patterns, plyometrics AND systemic strength WHILE conditioning their bodies to higher PHYSICAL demands - ALWAYS IN A positive, REINFORCING environment.

JAID EMPHASIZES PROPER MOTION MECHANICS TO ENGAGE PROPER MOTOR FUNCTION. TEACHING BIOMECHANIC PRINCIPALS, RUNNING TECHNIQUES FOR SPEED AND ATHLETIC COORDINATION. JAID TRAINS PLAYERS TO OPERATE IN STEADILY CHALLENGING AND DIVERSE MOTION PATHS TO SIMULATE 'GAME-LIKE' MOVEMENT - CRITICAL TO SETTING A SOLID FOUNDATION OF PROPER FORM FOR FUTURE ATHLETIC DEVELOPMENT, INJURY PREVENTION AND SUCCESS. CAMPS?
(847) 337-4683 REACH US!
HIGH SCHOOL • COLLEGE • PROFESSIONAL

advanced-level ATHLETES exhibit increased neuromuscular function, coordination, physical MATURITY and enhanced motor skills to perform with higher precision and mastery. SP (SPEED & POWER) maximizES HIS OR HER fullest potenTIAL.

SP is SUPERIOR physical and mental reADINESS for A combine, TRYOUT, clinic OR sHOWCASE. Serious and dedicated athletes undergo FIERCE, ever-challenging training and game-resembling drills that maximize speed, power, first-step EXPLOSION, aLSO INCREASING muscle-specific strength - cementING form, technique and movement efficiency. A Process designed to peak athletic performance and push HIS/HER SPARQ skills to theIR LIMIT.
EARN YOUR PLAYING TIME. PAY FOR IT IN SWEAT.
(847) 337-4683 REACH US!


"SWOOSH", "SPARQ" & "NIKE-SPARQ" ARE ALL REGISTERED TRADEMARKS OF NIKE, INC.